Deeply rooted in the unique culture they've created, Oakland continues its influential legacy of innovative and intuitive hustle its pavement requires. The caliber of talent that seeps out its various sectors further proves there's something different going on in this historically unapologetic city. Each of its chosen artists commands their own lane and consistently continue to elevate their careers.
East Oakland's ALLBLACK and Project Poppa are the next to put on for the town with their respective movements. Both MC'S deliver skilled, meaningful and original lyrics over well-selected production, giving fans high energy music with some serious gems.
ALLBLACK is the self-proclaimed oddball who's egoless and heartfelt records explore his determination to stay on point. The willingness to spit so bluntly about his fuck ups gives another meaning to reality rap. Throughout his bodies of work, his evolution is apparent. With each project, his focus and resolve sharpen until his only mission is caring for his daughter. His fan base connects to his biographical approach to bangers and his peers respect his grind, a position which is allowing him to take off.
This slideshow requires JavaScript.
With the tremendous amount of support from his region and acknowledgment from the industry, it's easy to see where his skill combined with some proper maneuvering could take him. His recent projects have gotten major love across social media and blogs, building up a buzz that has become a full-fledged career. His EP KimSon solidified the self-made lane he's in. The earnest records show layers of an individual who's in tune with himself and his surroundings. ALLBLACK's focused up-tempo music documents his shift in perspective on every project. A track like "Red Porch" produced by Drew Banga and Meleswave, has all the elements of a hit with content that invites listeners to further understand his journey. Rapping about making the necessary sacrifices to accomplish his goals despite the inner conflict, along with his obvious fondness for the lifestyle he formerly indulged in, creates a fascinating duality he tries to balance. It's a story Oakland gravitated towards and is organically spreading to the world.
This year it's obvious that he's capitalizing his opportunities by demonstrating what he and his team can get done in a short amount of time. Prepared for the task, his latest project Outcalls is serving a purpose, by showing us how undeniable his music is. Consisting of nothing but certified slappers, it's a testament to his hit-making ability. All 10 tracks boldly represent different parts of his multifaceted and animated life, where he never fails to find moments of enlightenment.
Based on the quality of his work, personality, the persistence of his self-promotion and the established Bay Area artists that want to see him win, ALLBLACK is setting himself up for longevity in this fickle game.
The city's streets are full of real stories and circumstances that breed a different type of individual. Throughout its history, Oakland has proven to be a big part of what makes the Bay tick. Just like its ports, it's a major source of cultural commodities in the form of artists, organizations and pure influence that's distributed around the country. Oakland has also been recognized for its handling of other goods on an efficient level. People such as Felix Mitchell established networks of organized crime on their turfs putting Oakland on the map. This later led to many of those involved being incarcerated for inhumane amounts of time or ending up dead, by either rivals or police. Over the years, those areas no longer follow the same structure. Status, greed and envy reign supreme, resulting in an environment where moving properly is required. Authentically representing the next generation is Project Poppa, a skilled storyteller whose bars never hold back on the harsh realities and the consequences of unfortunate decisions.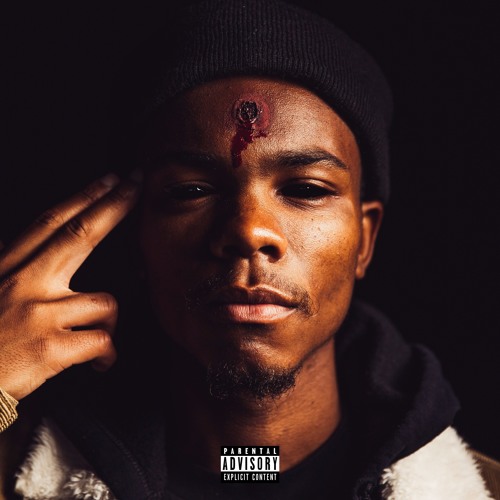 Poppa's lyrics will give you an East Oakland history lesson over pulsating instrumentals. His rugged delivery mirrors the lengths he'll go to stay one step ahead. With danger coming from every direction, in a variety of scenarios, his music paints a vivid picture of how important someone's morals and social conduct are.
His most recent work is broken down into chapters of a cautionary tale in which a young man is caught up in the wrong circle. Putting his trust in people who were never concerned about his pockets or his life. The short film/hood musical is an example of how fast things can go left for someone who is unprepared for the risks they're taking. Stand out projects like War OutSide and What Is Life carry deeper topics and more soulful beats that allow you to digest his lyrics. Those releases contrast with his tracks on projects like Talk Yo Shit Kid and Oaklanta where he aggressively stomps over heavy hitting drum patterns and echoing keys.
Living an honorable existence is a prevalent theme throughout his work along with his hatred those who aren't living up to the life they claim. The energy he puts towards rapping about snitching being at an all-time high is proof that his messages our for those surrounded by the many obstacles he speaks on. He frequently directs bars to listeners, meant to spark the evaluation of everything and everyone around them.
We're currently in a time where real street music is a valuable commodity that most rappers can't authentically attach themselves to. It's easy to recognize truthful lyrics when you pull much more than surface level content from them. Allowing those artists to push a career and self-made brands off the strength of their names. Treating rap for the meantime as reasonable hustle, it was natural for Poppa to capitalize on every possible avenue. His Ownlane clothing line along with his music has grown from the ground up with nothing but organic attention. He prides himself on getting to wherever his music will lead him, without making decisions that are out of his character. For any artist being truthful, it's a level of integrity that can be upheld. But unfortunately, this generation is fixated on the easiest come up. A false sense of entitlement which causes some of the issues he speaks on.
The communities that make up Oakland have produced legends like Mac Dre, the most influential figure in Bay Area culture and Too Short a forefather of West Coast rap dating back to the 80's, along with current superstars G- Eazy, and Kehlani. Dre and Short's eras were the last time the city has had artists that everyone respected, from the deep trenches to the college campuses. That's why this new wave of talent is so important. It will spark the next musical innovator that will shed light on this hotbed of talent that just needs to be shown it's possible. I'm certain that the likes of ALLBLACK and Project Poppa signify that there's more to come. Their authentic contributions and bonds with their city are assisting in Oakland no longer being overlooked.